Loyalty Club
FOR US, LOYALTY IS EVERYTHING. SO BEING PART OF THE LIBERATION LOYALTY CLUB MEANS YOU'RE ONE OF THE FAMILY!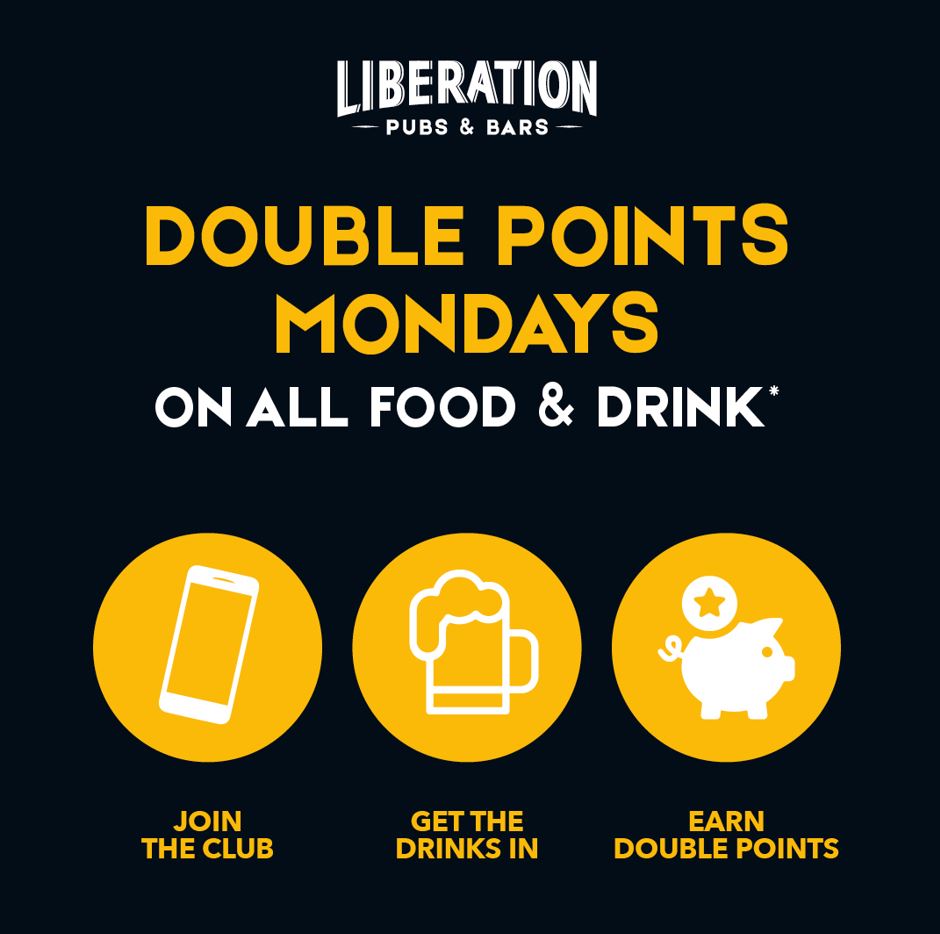 Eat, Drink & Earn Rewards
Eat, drink and earn rewards every time you spend. Enjoy 25% off food every Wednesday in our managed pubs. We'll even give you and three friends a free drink on your birthday!*
Double Points on all food and drink every Monday until December 31st!
Every Wednesday is Liberation Wednesday – which means 25% off your food bill, all day. *This offer is only valid for tables/bookings of up to 6 people.
Points are awarded at a rate of 2 points for every £1 that is spent on drink and accommodation, and 5 points for every £1 spent on food.
Each time you collect 500 points, we'll swap them for a £5 voucher on your card for you to spend.
Enjoy exclusive offers and special events, such as receiving a free birthday drink on us for you and three of your friends or family (when you buy 2 main meals).
20% off bedroom rates Sunday-Thursday in The Old Court House Inn and our sister company Butcombe Pubs with promo code Loyalty20
*Terms and conditions apply.  Loyalty points and balances will automatically expire if they have not been used within 24 months from the date they were earned.  We only expire points that are 24 months old – any other points remain.  Click here to read.
To sign up, check your balance and more, head to our Loyalty Members area.
AVAILABLE IN OUR MANAGED PUBS & BARS
For a list or our pubs click here.
If you have lost or damaged your Loyalty Card or just having issues joining up we are on hand to help- please email liberationloyaltyclub@liberationgroup.com and we will deal with your request ASAP.
Please see our Terms & Conditions for full details.